The Athletic trainer life

​

The National Athletic Training Association's new slogan is "Compassionate Care for All". I think the slogan really explains how we approach everyone as an AT. I have seen many people come and go through the clinic and they are always treated the same. My preceptors have really given me a good look at how to be more empathetic to people and actually care how their health is. That outlook has definitely rubbed off on me now. Every time someone walks into the clinic I always try to be as friendly as possible so that they don't feel out of place. I have been around AT's in high school that really were just going through the motions and some that really enjoyed it. I can tell you that it did make a huge difference on how I felt about AT's. Now that I am in the clinic and treating people I know how much better it is to be around someone that cares whether you are actually getting better. Personally I enjoy watching people come back from an injury and able to play again. It is one of the most satisfying feelings I have ever had. When I graduate from here and actually having to care for my own athletes I am sure that feeling will be even better.

For attempts and masteries, I fell behind my goal again. I know I was going to try and get more this week because of the lack of hours I had last week, but I fell short. Chaypin and I have agreed to start hammering that packet out so that I don't have to try and finish with a month left. I have enough attempts and masteries so far that it won't be that hard to try and finish my packet with two months left in the semester.
Powered by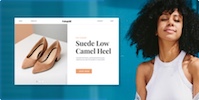 Create your own unique website with customizable templates.