The Athletic trainer life

I usually need help in the clinic during the rehab with the athlete. I think the reason why is because I have never done something like this before. I have a lot of questions regarding how this is supposed to go. Sometimes I feel that I am not doing the right things for my workout plans I come up with. I'm not too sure what I should be doing with him sometimes. I know he just had surgery so I am nervous to do certain exercises. It is just really hard to judge what he can do. I just don't want to hurt him doing something basically. Whenever I feel unsure or stuck I always ask Hannah. Of course I have to get the exercises approved by Hannah anyways, but she will help me with what to do. Chaypin also helps me a lot as well. She gives me good tips on different exercises that will help with my athlete and my knowledge. They are really encouraging and professional which guides me to do well. Whenever I feel frustrated or stuck they will explain to me how to deal with it. It is really nice to have people that enjoy to help me out. There was one time I had no idea what kind of exercises he do or if he could do anything at all and Hannah broke everything down for me so I could understand how the process should go. I have also asked Chaypin the same thing before and she broke it down for me as well.

For attempts and masteries I am still doing good. We have a competition each month and right now I am leading by quite a bit. Everytime I am in the clinic I am always trying to write anything I do down. Chaypin actually helps by letting me do everything for her that I can get attempts or masteries on. I haven't started going over the diseases yet, but I am going to this week for sure. So far I can say that I am doing much better on this packet than I have before.

​
Powered by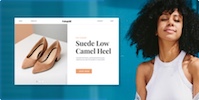 Create your own unique website with customizable templates.