The Athletic trainer life

The journal for this week wants me to talk about how I have communicated with my patients and the care team for them. Whenever I am with a patient I try to be very uplifting and straight forward with them. I found it to be much easier to communicate if I am very clear and concise. My rehab patient and I have had great communication after he met me a couple times. At first he really didn't want to talk that much, but after a couple of rehab sessions he was fine. I also found it easy if I came into the clinic to talk about his rehab plan with Hannah before I started planning his exercises out. I made sure that if there was anything I shouldn't do or should do for every step of the way. I would ask him how he felt the exercises were and if there was anything he would like to do as well. I think having to do this rehab project for Clinical really helped me with my communication skills. For my first rehab I wanted to make sure I was up to par with what Hannah thought and my patient as well.

For attempts and masteries. I have a couple more attempts to get and I will have enough to finish my packet. I have fell behind on masteries, but I am confident that I will be able to knock out most of what I have in order to finish my packet. Chaypin and I have been on the packet everyday that I am scheduled. I know I will have my packet done by next week.

​
Powered by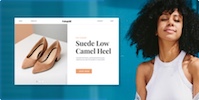 Create your own unique website with customizable templates.